The Best Dumpster Rental Fremont Has to Offer
For the best dumpster rental Fremont chooses for all of their commercial and residential needs, choose G&C Debris Box Rentals! We're the accomplished and committed service provider you'll want on your side during the throws of a strenuous home improvement project or costly demolition job. We make the waste removal process as simple and uncomplicated as possible. Just book one of our containers with a few easy clicks, we'll deliver it at the time and location of your choosing, fill it up, and let us know when you're finished. One of our experienced drivers will arrive in no time to haul it away. It's that simple!

We're proud to offer service across Fremont, California, and in the surrounding Alameda County communities to contractors, construction professionals, property managers, homeowners, and any individual who needs support with waste disposal. We carry specially-designed industry-grade debris boxes built for commercial use and we're confident our wide selection of sizing options will meet the needs of any job site or project. Whether you're demolishing a carport or full-fledged office park, we have the solution to your waste management problems with our 5-star reviewed dumpster rental Fremont customers can rely on.

We make reserving a container as simple and straightforward as shopping online or picking up the phone. Our team is available to answer any questions and help guide you through the process of finding the perfect dumpster rental Fremont home and business owners depend on for your upcoming project. Give us a call
Why Choose Us for Your Fremont CA Dumpster Rental
For reliable, cost-effective, and convenient service you can depend on, choose our experienced team for your next Fremont CA dumpster rental. We've made a name for ourselves as the top selection for debris box providers in the area because we prioritize helpful customer support, guaranteed on-time delivery, and versatile options that suit the needs of residential and commercial jobs. It's our goal to handle the heavy lifting of waste management so you can focus on the task at hand!

We partner directly with industry-leading and reputable manufacturers to carry the best of the best in equipment so that when you rent a dumpster South Fremont trusts to help support your waste disposal needs, you know you're receiving a top-quality bin that's easy to load. We carry a range of size options that are beneficial additions to just about any project and we regularly work with business owners, hotel managers, contractors, and property managers to help with their short or long-term waste removal needs.

As a locally owned company, we value the time and specific project goals of our customers more than anything else. We understand how strenuous most of these repair, cleanup, demolition, and renovation projects are, so let us handle the hassle of hauling away the waste with our 5-star reviewed Fremont CA dumpster rental options. Books yours online today!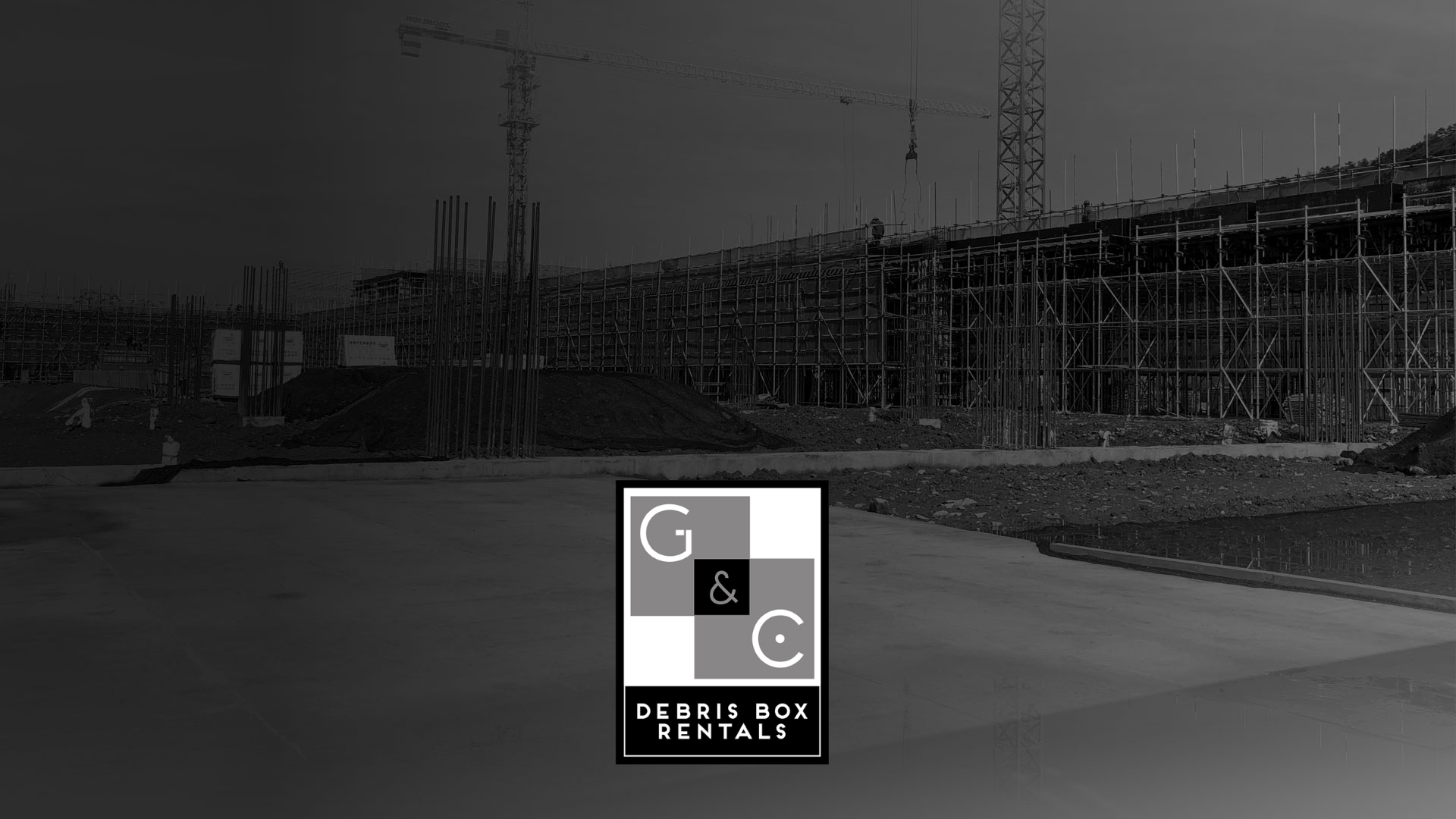 The Dumpster Rental Fremont, CA Uses for All Projects
There are many convenient uses for a dumpster rental Fremont, CA homeowners and contractors use to complete a wide assortment of projects ranging from home improvement to large-scale demolition. Whether you're cleaning out the attic or managing a commercial development, our extensive range of debris boxes will help you get the job done right the first time.

We partner with Altamont Landfill to ensure all waste is disposed of properly in accordance with city, county, and state regulations. When you work with our team of professionals, you can rest assured garbage is being hauled away safely and dumped responsibly for each and every rental. Our team of drivers has years of experience delivering and picking up debris boxes from a variety of locations, so we're well-equipped to meet your specific needs in a convenient, efficient, and cost-effective manner.

We're one of the highest-rated dumpster rental companies Fremont uses regularly and trusts to help meet their residential and commercial goals. Whether you're clearing out your gardens or renovating a rental property, we're confident we carry the best dumpster rental Fremont, CA has to offer to help meet your particular project objectives. Reach out to our team with any questions at (877) 332-7479 or book directly through our website to get started!

Construction Dumpster Fremont Contractors Depend On
We offer the best construction dumpster Fremont contractors can't complete jobs without! Whether you're overseeing a new housing addition or a commercial roofing replacement, we have no doubts our range of hardwearing debris box selections will make a beneficial addition to your work site.

Keep your site waste-free and on track with the help of our professional services and heavy-duty debris boxes. We strive to relieve any stress in the waste disposal process by handling the heavy lifting on your behalf. Just fill up your container, give us a call, and we'll get it out of your hair in no time. Schedule our resourceful dumpster service Fremont contractors and construction professionals use year-round through our website!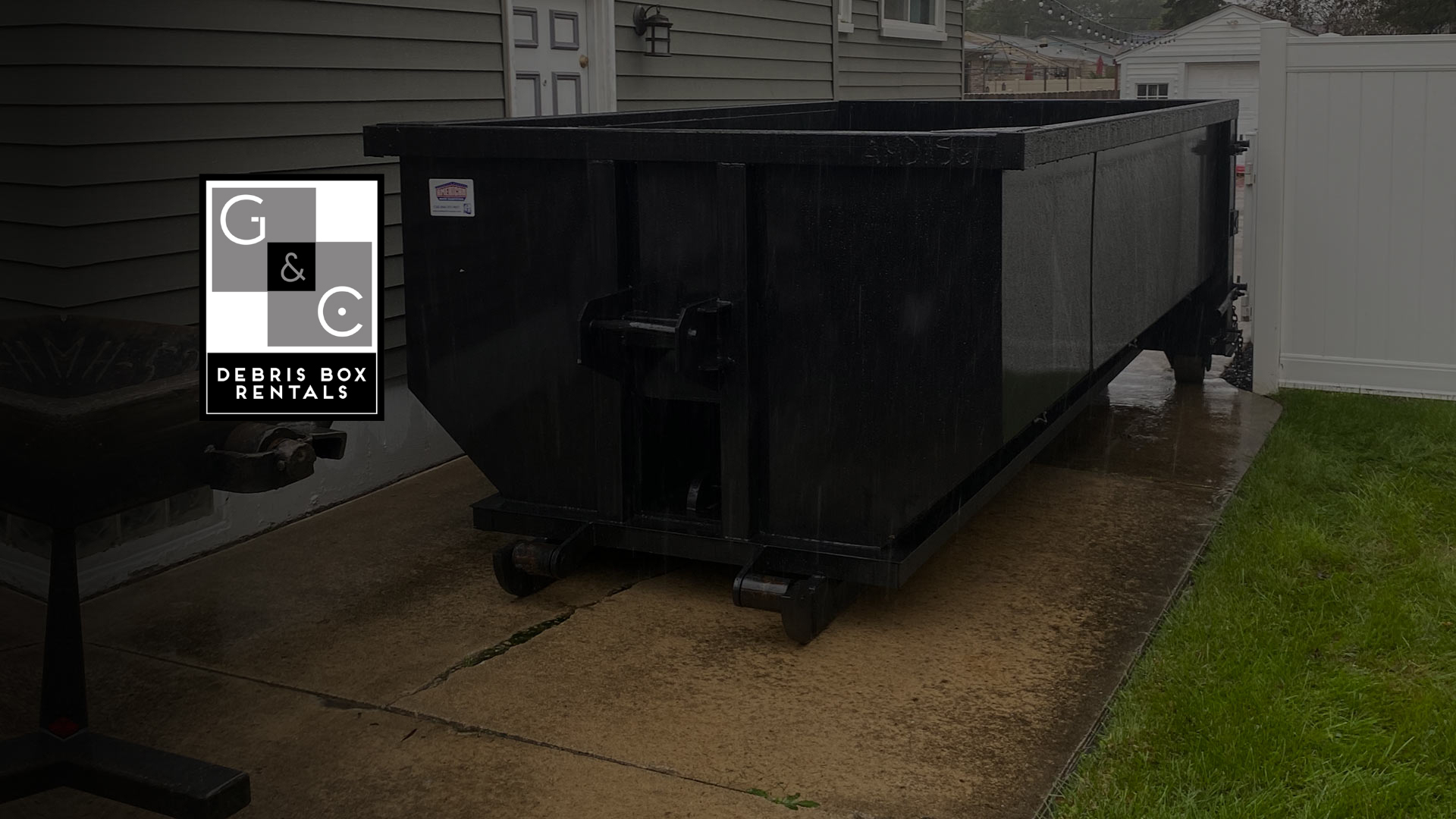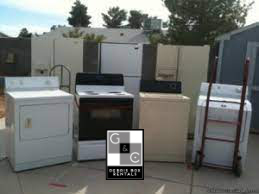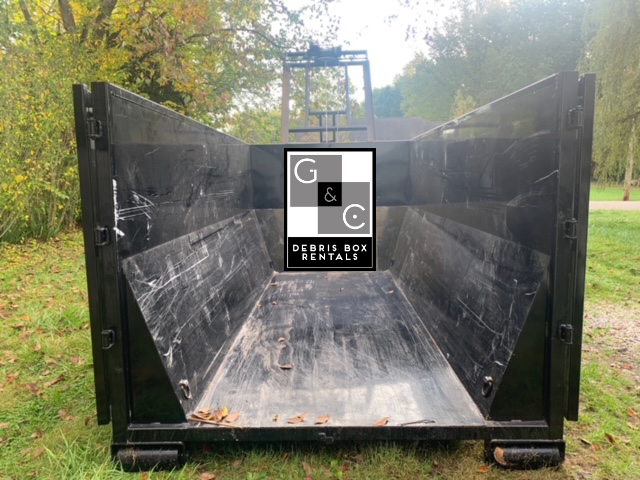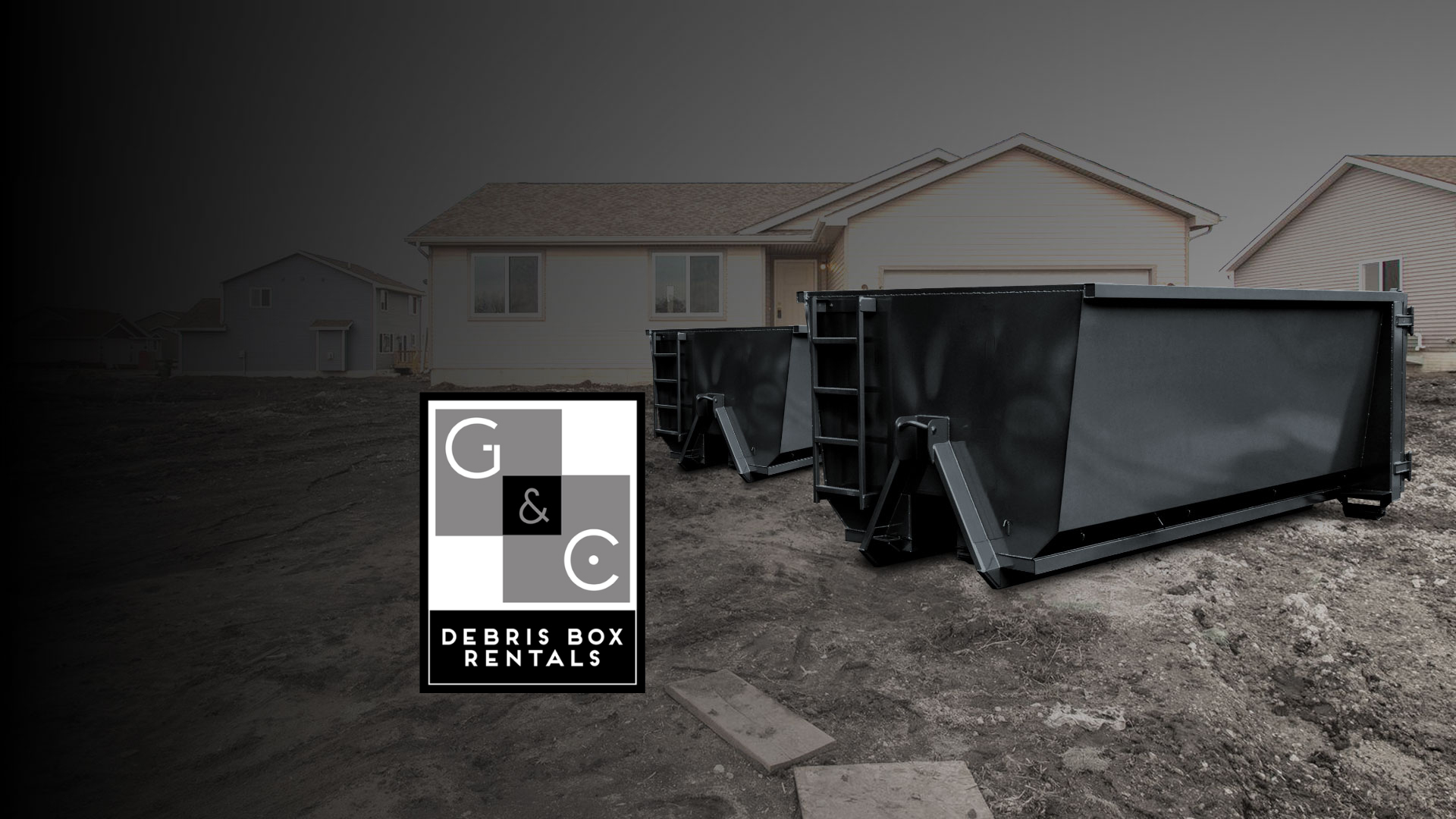 Dumpster Rental Fremont CA Contractors Use for Demolition
Choose the durable dumpster rental Fremont CA contractors and construction professionals trust to haul away their bulky demolition materials in a safe and convenient fashion. Whether you're demolishing a shed, garage, or office building, our commercial-grade debris boxes are built to expertly remove a range of construction and debris waste including lumber, tile, shingles, drywall, glass, asphalt, and more.

We carry specially designed containers in varying sizes that are specifically built to haul concrete. Reserve the dumpster rental in Fremont demolition experts can count on to keep their project underway and on the right track while removing any potentially hazardous or bulky waste from their work site. View our inventory online and schedule your debris box now!

Residential Dumpster Rental Fremont CA Homeowners Can Trust
Book the residential dumpster rental Fremont CA homeowners use for a wide scope of indoor and outdoor projects today! Whether you're cleaning out the ever-growing piles of clutter in the garage or preparing for a large estate sale, we're certain one of our debris boxes will help you clear the waste in no time, saving you multiple trips to the landfill and potentially tearing up your vehicle in the process.

When traditional trash bins won't cut it for home improvement, repair, or landscaping projects, reserve one of our heavy-duty containers and be on your way to reclaiming your space in a quick and efficient manner. We regularly deliver our dumpsters for rent Fremont homeowners rely on for a range of residential needs including attic, basement, or garage cleanouts, roofing repairs, hoarding cleanups, landscaping, renovation and remodeling projects, and so much more. Book yours online and get started today!
Commercial Dumpster Rental Fremont CA Business Owners Appreciate
For a reliable commercial dumpster rental Fremont CA business owners can depend on, choose G&C Debrix Box Rentals! Whether you're searching for ongoing waste disposal support or need a single-day use to manage a foreclosure or residential living cleanout, we're confident we have the affordable and helpful solution to meet your short or long-term needs. Over the years, we've become the trusted choice for business owners and managers because of our transparent pricing, effective communication, and attention to detail.

We regularly work with restaurants and coffee shops, hotels, banks, office parks, retail boutiques, spas and wellness centers, grocery stores, and other commercial spaces to provide a commercial dumpster debris box rental Fremont CA counts on. View our selection of sizes online and reserve your debris box today!

We Take Just About Everything
Some examples of the junk we haul away include
Refrigerator Disposal

Garbage Removal

Mattress Disposal

Foreclosure Clean Outs
Construction Waste Removal

Yard Waste Removal

Trash Removal

Appliance Removal
Television Disposal & Recycling

Furniture Removal

E-Waste Disposal

Hot Tub Disposal
How to Book a High-Quality Fremont Dumpster Online
Reserving one of our options for a Fremont dumpster is a streamlined process with the support of our convenient online booking tool. We make it easy to view your options, find the best container for your specific needs, and have it delivered in no time by giving our team a call at (877) 332-7479 or using the system through our website. If you have any questions about renting a debris box or getting started, don't hesitate to give us a call or follow the instructions below for scheduling online:

1) From any page on our website, click the red "Book Now" button.

2) Select your service type (residential or commercial use) then click the black "Continue" button.

3) Choose the dates of your rental with the calendar pop-up.

4) View our selection of dumpsters and click the black "Book Now" button next to the best size container for your project.

5) Once you've viewed the particular details of your rental (dimensions, rental time, time extensions, tonnage, extra weight, etc.), click the black "Add to Cart" button.

6) At this point, you'll be prompted to "Continue Shopping" or "Checkout" with the two black buttons at the bottom right corner.

7) When checking out, input your contact and delivery information, billing information, and payment information using any major credit card.

Once you've submitted payment, you'll receive a confirmation email including a digital copy of the receipt for your Fremont dumpster. One of our team members will be in touch leading up to the date of your rental to confirm a delivery drop-off window that works well with your schedule. If you have any questions about how to book the #1 dumpster rental Fremont CA relies on for a range of residential or commercial projects, feel free to give us a call at (877) 332-7479 to speak directly with one of our team members about your options.

Dumpster Price Fremont Customers Can Get Behind
We offer the best options for a cost-effective dumpster price Fremont customers can appreciate! Take a look at our sizing and pricing selections below and schedule your rental using our convenient online system today. We make it simple to book a debris box anytime anywhere!

8 Yard Debris Box for Clean Dirt or Concrete Only: Beginning at $675, this container is specially designed for contractors or landscapers who need clean dirt or concrete hauled in an efficient and dependable manner. Have more to haul? Check out our 10 yard option for clean dirt or concrete for just $10 more! If you've been on the hunt for the perfect concrete dumpster Fremont has to offer, you're in the right spot!

10 Yard Debris Box: Measuring 15' long by 7'5" wide and 2'6" high, the 10 yard begins at $500 and includes up to seven days of rental time and one ton of waste. This heavy-duty container is suitable for construction and demolition debris for smaller commercial projects. Whether you're renovating a bathroom or building a small shed, the 10 yard is the ideal dumpster rental Fremont contractors and homeowners use for a range of small to medium-sized projects. We also offer a 10 yard for clean dirt and concrete only beginning at $695!

15 Yard Debris Box: Measuring 16' long by 7' wide and 3'9" high, our 15 yard begins at $550 for up to seven days and 1.5 tons included. Ideal for medium residential projects including remodeling a laundry room, renovating a kitchen, or removing old flooring from a house. If you're searching for the best dumpster price Fremont has to offer, this is an affordable and appealing solution that will suit a wide range of project goals.

20 Yard Debris Box: Measuring 18' long by 8' wide by 4' high, our 20 yard begins at $600 for up to seven days of rental time with 2.5 tons of waste included. Our largest container size is often rented by contractors for heavy-duty demolitions, roof replacements, and other large-scale commercial jobs. We're confident these are the most durable and dependable dumpsters in Fremont.

Our amazing selections don't disappoint! Whether you're working on a smaller home remodeling project or a large-scale development, we have options to meet every budget, timeframe, and objective. Booking a dumpster rental Fremont can depend on is smooth sailing with our variety of options that suit most project goals. Once you've found the perfect size and style for your rental needs, book online and get started in no time!

Dumpster Debris Box Rental Services Fremont CA Counts On
For the #1 dumpster debris box rental services Fremont CA can trust, choose the experienced and highly recommended team at G&C Debris Box Rentals for your commercial, residential, and construction projects. With years of experience managing accounts with homeowners, property managers, contractors, and other professionals, we're positive we have the knowledge and skills to help make your upcoming waste disposal as simple and efficient as possible. Let our experience go to work for you!

We're the go-to choice for a Fremont CA dumpster debris box rental that will help you get the job done right the first time while saving you time and resources in the process. You don't have to make multiple inconvenient trips to the landfill or risk dirtying your vehicle when you utilize our industrial-grade, high-quality containers to help support your upcoming home improvement or landscaping project.

Whether you're interested in ongoing maintenance or single-use dumpster debris box rental services Fremont CA can count on, we have no doubt our friendly support team and top-notch containers will help you get the job done right the first time. Don't waste a minute fretting about your waste disposal options. Get in touch with our team by giving us a call at (877) 332-7479 or reserve your container online today!

FAQs for Renting a Dumpster Fremont Rates 5-Stars
Choose the best dumpster Fremont residents and commercial professionals use for a range of projects by partnering with the pros at G&C Debris Box Rentals today! We understand there are many factors to consider when selecting the best roll off provider for your specific needs, so we've compiled a selection of frequently asked questions for your convenience. Take a look below and get in touch with our team if you need additional information before reserving your dumpster today!

1) How much does it cost to rent a debris box?

If you've been wondering how much does it cost to rent a dumpster in Fremont, you're in the right place! Our prices vary based on the size of the container, type of waste, and rental period. Our standard 10 yard debris box begins at $500 while our 8 yard debris box for concrete or clean dirt begins at $675. We understand customers may be searching for a cheap dumpster rental Fremont can count on, but along with competitively-priced products, we prioritize excellent customer support through every stage of the rental process and guaranteed on-time delivery for your convenience. Additional days and tonnage are also available for purchase if need be.

2) What size container do I need for my project?

The ideal size for your particular residential or commercial project depends on the amount of waste you need hauled and the overall objectives of the task at hand. Smaller garage cleanouts, yard clearing, and even minimal roofing repairs could probably manage with our 10 yard while larger commercial jobs including demolitions and developments will likely need our 20 yard Fremont dumpster rental. Our experts are happy to walk you through the process and discuss your options. Give us a call at (877) 332-7479 to speak directly with one of our staff members today!

3) Do I need to be present when you drop off the container?

No! As long as you provide adequate delivery instructions regarding the placement of the container when you reserve the container online, our team will carefully deliver the debris box to your residence or work site. If you have any questions about the delivery window or would like to add specific instructions, feel free to give our team a call at (877) 332-7479.

4) How do I book a container with your company?

We make the rental process as smooth and hassle-free as possible by offering two convenient options to rent a dumpster Fremont uses for residential or commercial projects: give us a call at (877) 332-7479 or use our handy online booking system! With just a few easy clicks, you'll be on your way to starting your cleanout, renovation, or repair project in no time. Get started by clicking the red "Book Now" button and following the instructions until you submit payment and receive a confirmation email from our team. Feel free to give us a call if you'd prefer to work directly with one of our staff! There's no need to spend hours on the Internet wondering "how can I get a dumpster Fremont CA?" with our cost-effective and convenient waste disposal solutions.



If you have any additional questions about our selections for a dumpster Fremont trusts to meet a range of project goals, feel free to get in touch with our team or browse our website for more details about our top-notch rental services.
Positive Reviews for Our Dumpster Rental in Fremont, CA
We're proud to serve our communities with our dependable selections for a dumpster in Fremont for residential or commercial use. We take great efforts to reduce waste in an ethical and responsible way in an attempt to keep our businesses, restaurants, parks, and even Fremont Unified School District clean and waste-free spaces to enjoy. Whether you're a homeowner searching for added support during a renovation project or a restaurant manager seeking ongoing waste management, our experienced team is here to help.

We offer delivery to the 94536, 94538, 94539, and 94555 zip codes in Alameda County and extend our services to San Francisco, San Carlos, San Mateo, Oakland, Hayward, Vallejo, and Richmond. If you don't see your city or zip code listed, reach out to us by giving us a call at (877) 332-7479 to see how we can provide a dumpster in Fremont to your residence or work site!
Positive Reviews for Our Dumpster Rental in Fremont, CA
We take great pride in earning repeated business from our amazing customers by providing top-notch options for a dumpster rental in Fremont, CA! Whether you're starting a home improvement project or managing a development site, we're confident our selection of durable and affordable debris box rentals will save you time, energy, and resources.

Our 5-star reviewed dumpster company Fremont relies on consistently exceeds expectations by providing exceptional customer service, versatile sizing options to suit any project, and convenient on-time delivery. Take a look at a selection of positive reviews from our happy customers below to learn more about why they've named us the best dumpster rental Fremont CA has to offer!